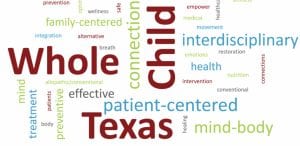 Summer Rashes – What to know and watch for!
Summertime is finally here and that means it is time to let the kids spend all day outside playing and having fun! For some children though, summertime and being outside in the heat or playing outside or in the woods can be synonymous with rashes! But, thanks to Dr Olteanu's tips you can determine what kind of rash it is and how to best treat it!
Integrative pediatric medicine is a healing paradigm that includes the best ways to treat children, by combining modern medicine methods with more natural healing options that are scientifically sound and safe. It also treats the whole child, spirit-body-brain, and relies on a strong therapeutic bond between the patient and the physician. For example, the medicine cabinet of a mom who would like an integrative medicine approach to summer rashes, would include both 1% hydrocortisone cream and more natural, soothing salves like chamomile oil, calendula cream, colloidal oatmeal, coconut oil, or aloe vera gel.
Here are some of the most important things you need to know about the 5 most common summer rashes in children:
Heat rash
– Occurs more commonly in babies and young children
– Prevention includes getting babies outside in the mornings and evenings, when it's not too hot outside, keep the moist areas like skin folds and diaper areas dry
– Apply cool towels and keep skin moisturized
Poison Ivy or other rashes induced by plants
– Teach children to recognize plants that easily induce rashes; show children pictures of poison ivy and poison oak and teach them "leaves of tree, let them be"
– If you suspect that your child was exposed, give them a bath and also keep their nails trimmed short so they don't scratch.
– Apply soothing lotions to skin, like calamine lotion, chamomile or calendula creams, or 1 % hydrocortisone cream over-the-counter.
Insect bites (bees, wasps, fire ants, mosquitos, chiggers)
– Inspect the areas where your children are playing outside, treat your garden for fire ants or chiggers, keep the grass cut if possible (chiggers love tall grass for example!)
– For best bug sprays for children, check out the Environmental Working Group website (see resources).
– Apply cold compress to reduce pain and swelling as soon as possible.
– Use the calendula, chamomile, and over-the-counter hydrocortisone cream to reduce inflammation
Sun burn
– Prevention is key. Sunscreen works but needs to be reapplied. For best sunscreen options for children, check out the Environmental Working Group website (see resources).
– It's also important to remember that vitamin D is produced by skin exposure to the sun, so it's okay to let kids run around outdoors without sunscreen for at least 10-15 minutes a day.
– Apply cold compresses and aloe vera gel
Eczema
– Eczema can flare-up in warm weather
– It is one of the chronic conditions that can be treated successfully with an integrative medicine approach that includes nutritional and lifestyle changes along with natural creams or prescriptions medications
Most summer rashes can be treated at home, with natural remedies or mild over-the-counter creams. However, if the rash is severe or not improving, involves sensitive areas like the eyes or genital areas, children are uncomfortable and in pain, or if there are any signs of infections, like fever, or severe allergic reaction, like breathing difficulties, it's always a good idea to talk with your pediatrician.
– Resources for sunscreen, bug spray, skin lotions: Environmental Working Group
Contact Dr. Alina Olteanu at 214-736-1954, [email protected], or visit http://www.wholechildtexas.com to find out more about treating your whole child so they can enjoy their best possible health.